At Larry H. Miller Hyundai Hillsboro we believe very strongly in supporting and giving back to the community.  Below are some of the past events we have been involved with supporting in our community.
  For the most up to date community service events and to stay connected with us feel free to check us out on
Facebook
and 
Twitter
.                                                                                                           


---
April 26th 2013
Day of Service Honoring Larry H. Miller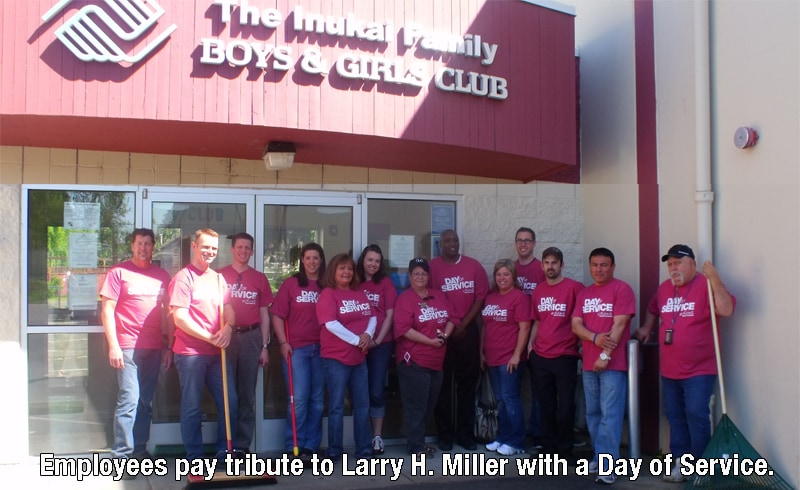 Each year more than 1,100 employees of the Larry H. Miller Group of Companies pay tribute to the late Larry H. Miller on Friday, April 26, 2013 by participating in community service projects in seven Western states.  Here, employees from the Hillsboro Larry H. Miller dealerships had a productive day in the sun.
Employees from Hyundai Hillsboro participated in a day of service at the "The Inukai Boys and Girls Club" of Hillsboro. They cleaned and straightened inside and outside the facility.

The Inukai Boys & Girls Club of Hillsboro has been providing thousands of young people throughout the Hillsboro area with affordable, high-quality after-school and summer programs designed to help them develop the qualities needed to become responsible citizens and leaders. The Club offers kids what they want most: A safe, clean, fun places to go when they're not in school; caring adults who respect and guide  them; and challenging programs that teach them life skills and keep them engaged in productive activities.